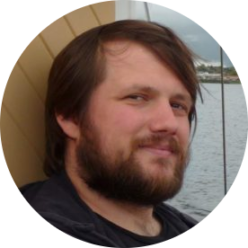 I am a lecturer at the Department of Computer Science at the University of Auckland and CTO of enviPath. My main research interests are Machine Learning and Data Mining and its applications in Bioinformatics, Cheminformatics, Computational Sustainability and Privacy.
I am currently looking for PhD, Honours, or Masters students, if you are interested in any of my research, contact me by mail.
Journal Articles

Proof of concept study: Testing human volatile organic compounds as tools for age classification of films Journal Article

PLOS One, 13 (10), pp. 1-14, 2018.

The Best Privacy Defense is a Good Privacy Offense: Obfuscating a Search Engine User's Profile Journal Article

Data Mining and Knowledge Discovery, 31 (5), pp. 1419-1443, 2017, ISSN: 1573-756X.

Eawag-Soil in enviPath: a new resource for exploring regulatory pesticide soil biodegradation pathways and half-life data Journal Article

Environmental Science: Process & Impact, 2017.

Inproceedings

What can we learn from the air chemistry of crowds? Inproceedings

Hansel, Armin; Dunkl, Jürgen (Ed.): 8th International Conference on Proton Transfer Reaction Mass Spectrometry and its Applications, pp. 121-123, Innsbruck University Press, Innsbruck, 2019.