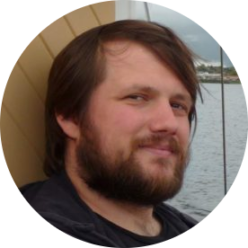 I am senior lecturer at the School of Computer Science of the University of Auckland, CTO of enviPath, and lead the Machine Learning Group at UoA. My main research area is machine learning and its application to bioinformatics, cheminformatics, and computational sustainability. Before joining the University of Auckland in 2017, I did a PostDoc at University of Mainz, Germany, and a PhD at Technical University of Munich, Germany. My current research focuses on diverse areas ranging from reliability of machine learning algorithms, particularly in respect to adversarial learning and bias to applications in epidemology, SLAM, environmental research, and cybersecurity.
I am currently looking for PhD, Honours, or Masters students, if you are interested in any of my research areas, contact me by mail.
Journal Articles

Intriguing Usage of Applicability Domain: Lessons from Cheminformatics Applied to Adversarial Learning Journal Article

arxiv, 2105.00495 , 2021, (preprint).

Holistic Evaluation of Biodegradation Pathway Prediction: Assessing Multi-Step Reactions and Intermediate Products Journal Article

ChemRxiv, 2021, (preprint).

A comprehensive comparison of molecular feature representations for use in predictive modeling Journal Article

Computers in Biology and Medicine, 130 , pp. 104197, 2021, ISSN: 0010-4825.

A machine learning damage prediction model for the 2017 Puebla-Morelos, Mexico, earthquake Journal Article

Earthquake Spectra, 36 (2), pp. 314-339, 2020.

Inproceedings

SymbioLCD: Ensemble-Based Loop Closure Detection using CNN-Extracted Objects and Visual Bag-of-Words Inproceedings Forthcoming

IEEE/RSJ International Conference on Intelligent Robots and Systems, Forthcoming.

Balancing Utility and Fairness against Privacy in Medical Data Inproceedings

IEEE Symposium Series on Computational Intelligence (SSCI), pp. 1226-1233, IEEE, 2020.

Your Best Guess When You Know Nothing: Identification and Mitigation of Selection Bias Inproceedings

2020 IEEE International Conference on Data Mining (ICDM), pp. 996-1001, IEEE, 2020, ISSN: 2374-8486.

Feature Engineering for a Seismic Loss Prediction Model using Machine Learning, Christchurch Experience Inproceedings

17th World Conference on Earthquake Engineering, 2020.